Four ways to boost interest and sales with seasonal baked goods
With the changing seasons comes a real opportunity to switch up your sweet treat ranges. From cute Easter cookies to decadent wholesale Christmas cakes, keeping your range in sync with consumer expectations and trends is key to sales success.
From innovative flavours to nostalgic favourites in new formats, there are so many ways to switch up your out of home and wholesale bakery ranges to meet ever-grower consumer demands for the next big thing.
Here are three ways to make sure your baked goods are keeping pace and adding moments of surprise and delight in your customers' day.
#1.Nostalgic seasonal flavours in new formats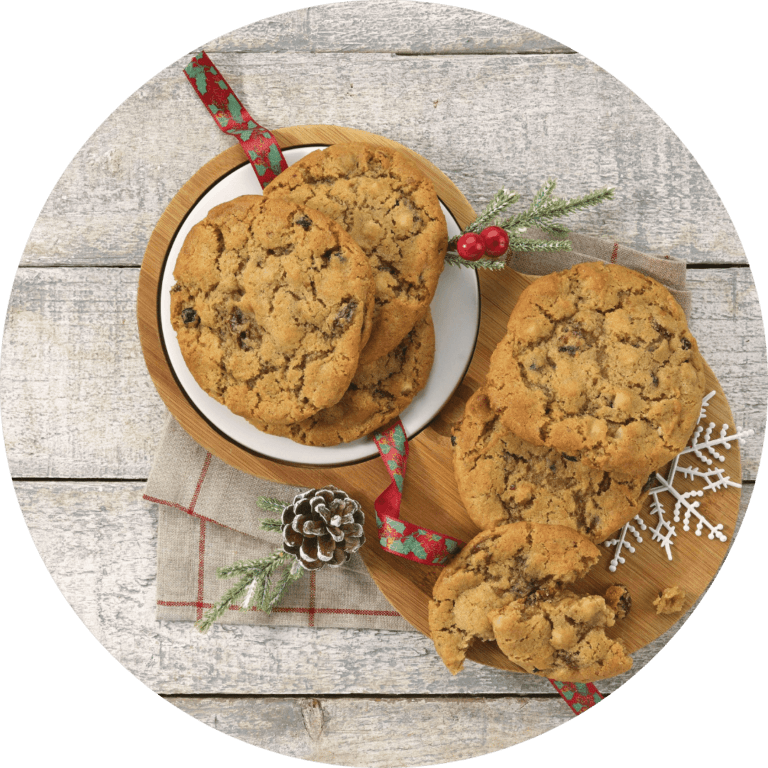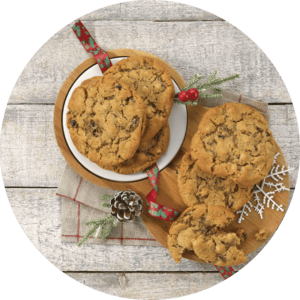 Now written in permanent ink on social media influencers' calendars, pumpkin spice latte was an experiment for Starbucks' product development team[i]. Twenty years later, sales of the original format may be on the wane[ii], but new twists like a cold brew Pumpkin Spiced Latte (PSL), PSL chai latte and PSL muffins keep the nostalgia alive in new and relevant forms.
For Christmas, mince pies offer the perfect canvas for innovation on a nostalgic theme. From classic mince pies topped with swirl of Irish liqueur crème like those in Aldi's festive range[iii] or brown butter and spiced rum mince pies from Asda[iv], simple twists on classics are sure to be a safe bet when it comes to seasonal sales.
How QBC can help:
Our product developers are always looking to add nostalgic newness to our wholesale cakes, cookies and traybakes ranges. This Christmas, we've created our twists on old favourites, like peppermint and chocolate loaf cake, gingerbread latte loaf cake and fruity mince pie cookies.
#2. Innovation and exploration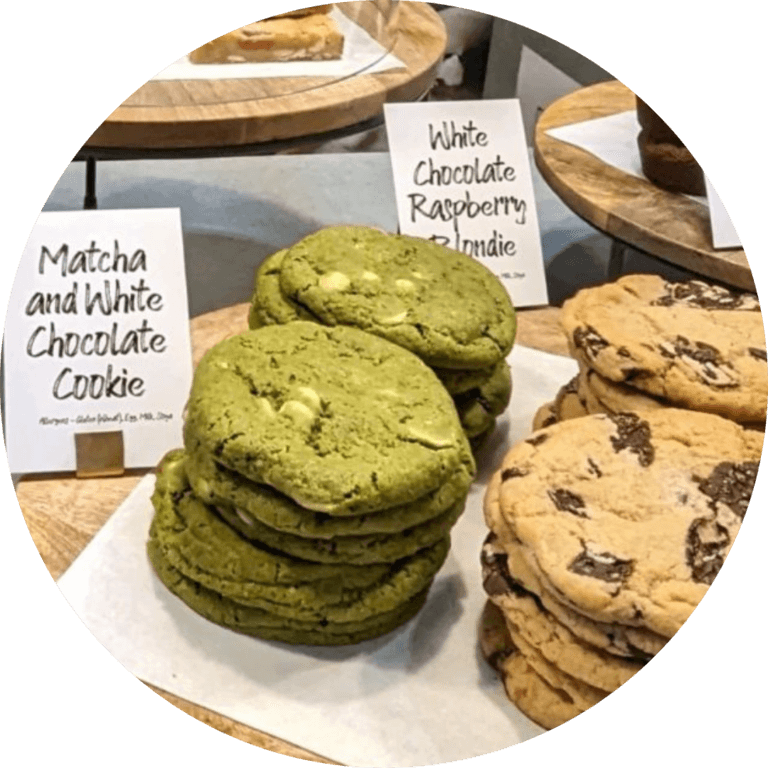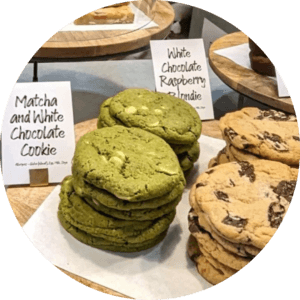 Sometimes the best combinations are the most unexpected, and with flavour trends like swalty (sweet / salty) and swicy (sweet / spicy) staying high on the food trends list, the opportunities to combine flavour profiles to create something unique are endless.
You don't have to go crazy with experimental flavours and ingredients your customer might never have heard of. Think gingerbread cookie sandwiches stuffed with salted rum caramel crème, rich rocky road topped with salted pretzel pieces or decadent white chocolate brownies infused with delicate chai spice.
How QBC can help: Our experienced bakers and product developers can work with you to create innovative seasonal products that are perfect for your business. From ready to serve to white label, we can support you to develop sweet treats your customers will love.
#3. Seasonal shapes and formats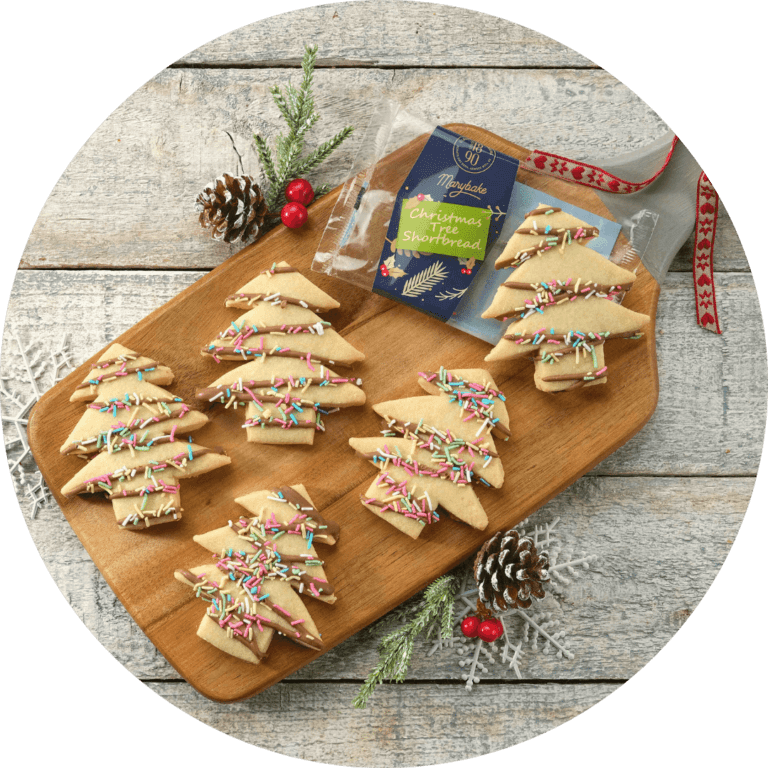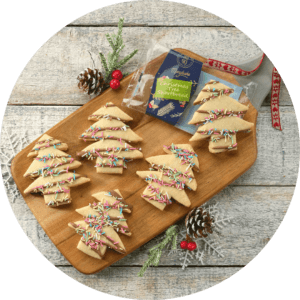 Seasonal NPD doesn't have to be about innovative tastes and new flavour combinations. High street brands keep things fresh simply by reshaping old favourites into formats that fit seasonal expectations.
Think Starbucks' classic chocolate brownies cut into pumpkin shapes and finished with marbled orange fondant for Halloween, Marks and Spencers' centrepiece sausage roll wreath, Iceland's caramelised biscuit sticky toffee star, or Waitrose's Florentine-inspired festive panettone[i] – just some of the products predicted to be top of everyone's Christmas shopping list this year[ii].
How QBC can help: From Christmas tree shortbread to gingerbread loaf cakes, Queensland Bakery Co. provides seasonal takes on popular classics in formats to suit your business, at scale.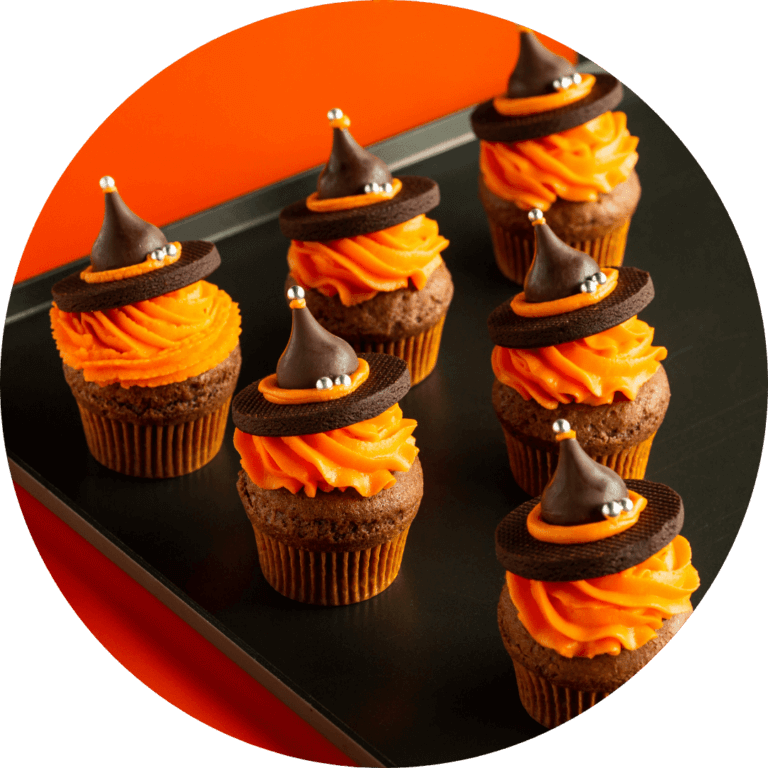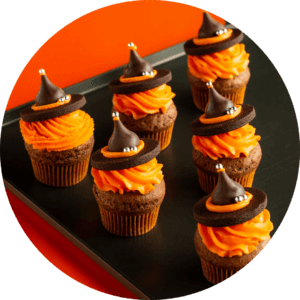 Half the appeal of seasonal ranges is the countdown to launch, whether it's the date you can book your M&S Christmas shopping slot or buy your first pumpkin spiced latte of the autumn in your favourite coffee shop chain.
The anticipation as much a part of seasonal shopping as the products themselves, so successfully trailing your seasonal range – even without huge investment in innovative NPD – can play a major role in your sales success.
Want to explore seasonal sweet treats that tap into this year's trends?
Get in touch now to find out how we can help.