Indulgent cakes and sweet treats for Out of Home
As one of the industry's leading bakery suppliers, we're dedicated to baking innovation and have years of experience in supplying bakery products to out of home outlets that reflect the changing food trends and consumer demands. Whether you're in the leisure, travel, cafe or coffee shop chain, or restaurant industry, we have catering solutions for you.
If your consumers are looking for the perfect snack as a breakfast alternative, a permissible pick me up throughout the day, or an indulgent afternoon treat, we can cater for all those out of home needs. We can provide multiple products that are frozen thaw and serve, baked off on site, ambient or wrapped to suit all business' and occasions. 
 We have a wide range of wholesale cakes and other baked goods in many formats and flavours. Naked or wrapped, ambient or frozen, we have a range of products from muffins to cookies, traybakes to bars, and mini loaves and loaf cakes.
Our focus is the very best, delivered how and when you need it. We go the extra mile to make brilliant bakes and creative cakes, quickly and efficiently and always to the very highest standards, and we've got the knowledge and expertise to share what makes our cakes so great with clarity and confidence.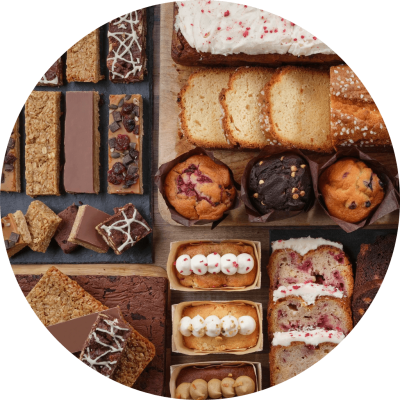 Looking for a partner who can create your own range of innovative, delicious, sweet baked treats? Our expertise in NPD products allows us to understand your customers and adapt our skills to replicate key trends to create new and exciting wholesale cake recipes and formats that will benefit your business… all using our BRC Grade A, state-of-the-art commercial bakery. 

You may be looking for tried-and-tested ingredients, adding new dimensions to your consumer offering or creating something completely new and unique. 
Our retail-ready brands provide the choice across multiple consumer needs and retail formats; Marybake for delicious family favourites; GO for a core grab and go eat; or Lewis and Baker for the epitome of indulgence and premium ingredients.
If you fancy creating your own range of wholesale cake and bakery products perfectly tailored to your customers, we can do that too. We can work with you to design unbranded products or bespoke brands tailored to your customer needs.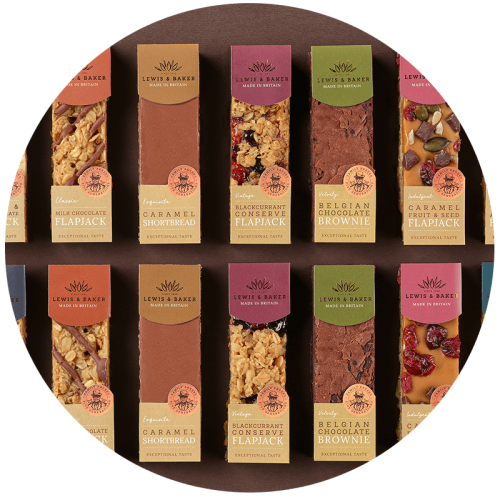 We keep a careful eye on the market, trends and your customers, to help you stay ahead of the competition. Our latest ebook uncovers the trends prevalent to the out of home sector and explores: 
– Catering for our ever-changing world
– Three cultural trends that could be affecting your business 
– Why HFSS regulations don't have to impact your success
– Five on trend flavours and formats to super-charge your sales
– Five lifestyle trends to bring your business into 2023
– How we support businesses like yours
Sign up for exclusive wholesale offers: