Baking with expertise since 1890
With over 100 years of experience, we are committed to supplying bakery products to caterers to meet the changing food trends and consumer demands. Our extensive range of ambient and frozen sweet baked goods are ideal for food service operators looking for quality and choice, with a range of options to suit all dietary requirements and tastes.
We provide our delicious baked treats to an ever-expanding customer base within the food service industry, ranging from business and industry to hotels, education, hospitals and more. Whether they're looking for a perfect permissible snack throughout the day or an indulgent pick me up, we have wholesale cakes, cookie pucks and other delights to suit all needs.
With a wide range of cost-effective products across frozen, packed, unpacked and full tray formats, we can provide solutions for all catering needs. Our manufacturing capabilities stretch across high volume mouth-watering muffins to irresistible cookies, loaf cakes, traybakes and bites.
We follow trends and innovate with NPD that we know will sell, based on more than 130 years of creating cakes people love using the tastiest of ingredients. And if your customers require something more bespoke, we can work with them to create new recipes and formats.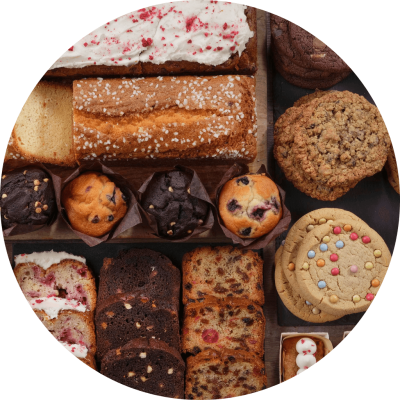 We understand that finding the right partner can be difficult. That's why we're passionate about innovation; we follow trends, get to know our consumers and use our dedicated NPD expertise to create new and exciting recipes and formats that we know will sell, all in our BRC Grade A, state-of-the-art commercial bakery.
You may be looking for tried-and-tested ingredients, adding new dimensions to your consumer offering or creating something completely new and unique.
For a retail-ready offer, you can select from one of our three brands which provide the choice across multiple consumer needs and retail formats; Marybake for delicious family favourites; GO for a core grab and go eat; or Lewis and Baker for the epitome of indulgence and premium ingredients.
And if you'd like to create your own range of delicious sweet baked treats, we can work with you to design unbranded products or bespoke brands tailored to your customers needs.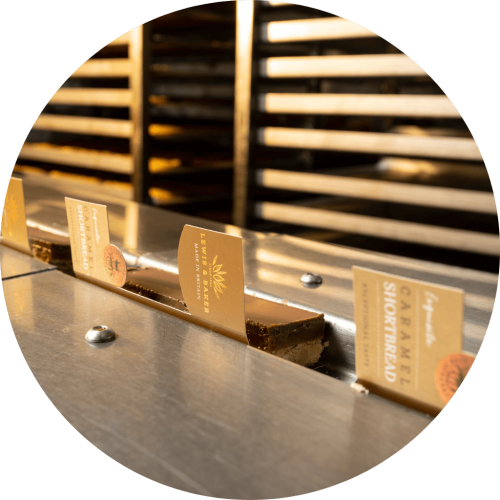 Sign up for exclusive wholesale offers: