Wholesale Cookies & Cookie Dough Pucks
Delicious ambient and frozen wholesale cookies and cookie pucks
Looking for consistently soft, chewy cookies every time? Our range of wholesale cookies are available pre-baked and shelf-ready, both as frozen cookie pucks to be baked off on-site, or baked and frozen to thaw and serve. Utilising our BRC Grade A facilities, we offer a range of wholesale cookie dough and cookies, from our own retail brands or white label bakery options, as well as bespoke recipes and formats to suit your consumer needs and demands.
Our wholesale bulk cookies and frozen cookie pucks
Wrapped and ready to serve wholesale frozen cookies in traditional and on-trend flavours
Frozen cookie pucks to thaw and serve or to bake off on-site, for that tempting straight-out-of-the-oven aroma around the store
High quality, high volume bulk buy cookies delivered by our trusted network of distributors
Ready-made brands from an experienced cookie dough supplier to suit your customers' tastes
NPD and white label wholesale cookies available to help you build your own brands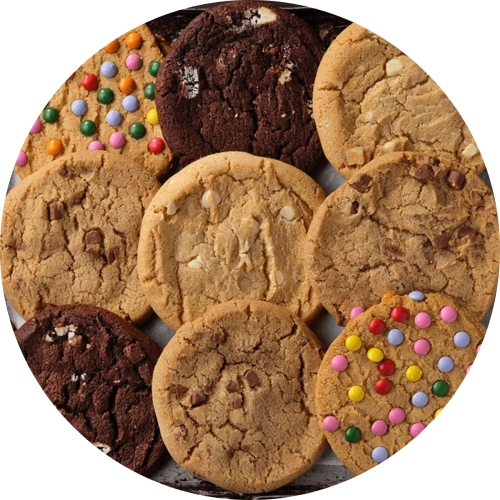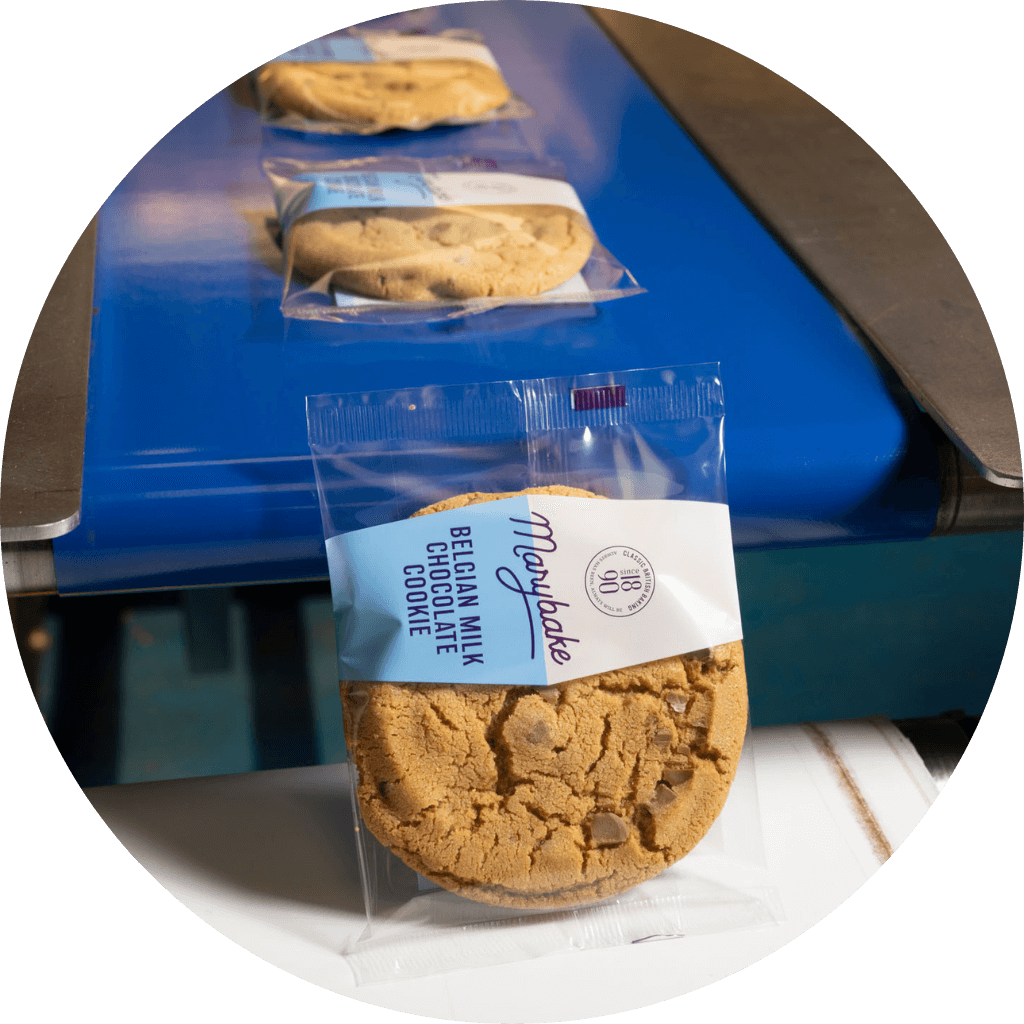 As a wholesale cookie supplier, we manufacture a range of flavours of our bulk buy cookies including a Belgian Triple Chocolate Chunk Cookie, Belgian Milk Chocolate Chunk Cookie, Spotty Cookie and Belgian White Chocolate Chunk Cookie.
If you're looking for bulk cookies that replicate an existing recipe, or want something more bespoke to reflect seasonal changes and trending treats, we're dedicated wholesale cookie dough suppliers that can work with you to understand your needs.
Whether you're after cookies for coffee shops or cookies for restaurants, we have delicious wholesale cookies as well as seasonal and trending cookie pucks to delight your customers, branded or otherwise. 
And no-one wants to miss out on their favourite treats, so we provide vegan and vegetarian friendly wholesale cookie dough recipes with your orders too.
Why partner with a wholesale bakery like us?
Since 1890, our family bakery has baked wholesale cakes and other sweet treats for customers, starting out as a small high street bakery supplier and now operating as a large-scale bakery manufacturer. Five generations later, we have raised our baking game since our humble beginnings and now serve a wide range of ambient and frozen cookie dough wholesale in the UK, satisfying our customers every time.
If you're interested in our wholesale cookies and cookie pucks for your business, please contact us today.
Sign up for exclusive wholesale offers: