Wholesale Cakes for Cafes and Coffee Shops
Supplying cakes for coffee shops and cafes in the UK
If you're looking for wholesale cake suppliers for cafes or coffee shops, we provide an array of wholesale cakes to tempt your customers, from wholesale cookies and wholesale traybakes, to wholesale muffins and wholesale loaf cakes.
Our wholesale bakery has provided sweet treats for customers as a small high-street bakery. Five generations later, we have raised our baking game and expanded into our commercial BCR Grade A bakery, and now serve plenty of frozen and ambient cakes that have delighted customers for years; with both our cakes for coffee shops and wholesale cakes for restaurants.
We have a variety of wholesale cakes for coffee shops that are frozen or ready to bake, and we can help you keep your menu fresh on a regular basis. Or if you're looking for individually wrapped for those grab and go moments we can do that too, catering to both traditional and on-trend flavours.
Our commercial bakery range
We stand out amongst cake suppliers for cafes, with a variety of fresh and frozen cakes done in a mix of contemporary and traditional flavours.
Frozen options to simply thaw and serve whenever you need them.
Frozen cookie dough pucks to bake off in your coffee shops or cafes for that tempting straight-out-of-the-oven aroma.
High quality wholesale cakes for cafes, done in high volume and delivered by our trusted network of distributors.
Bespoke NPD to suit your business and customer base.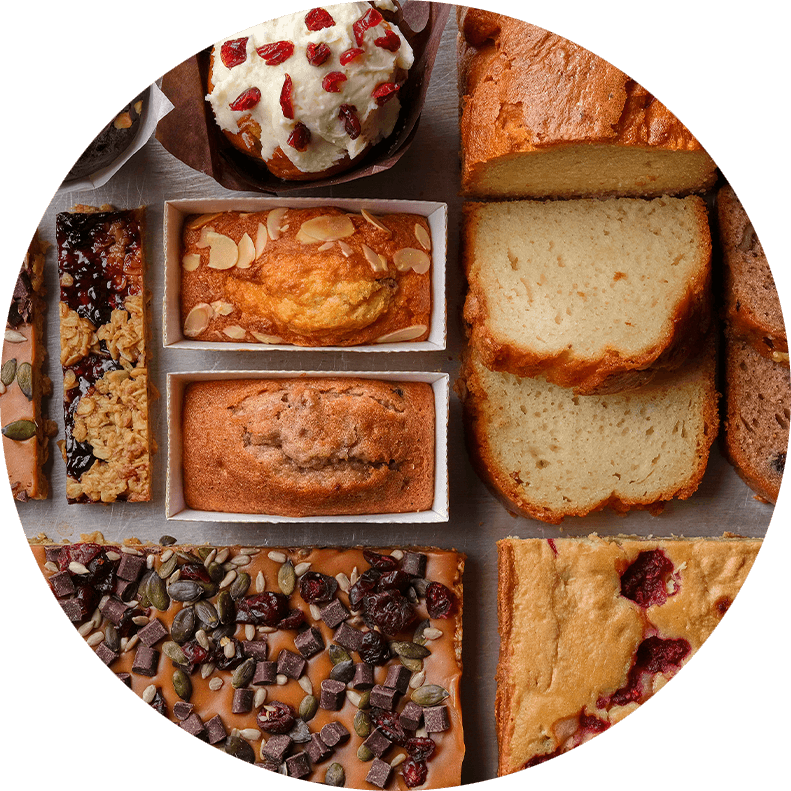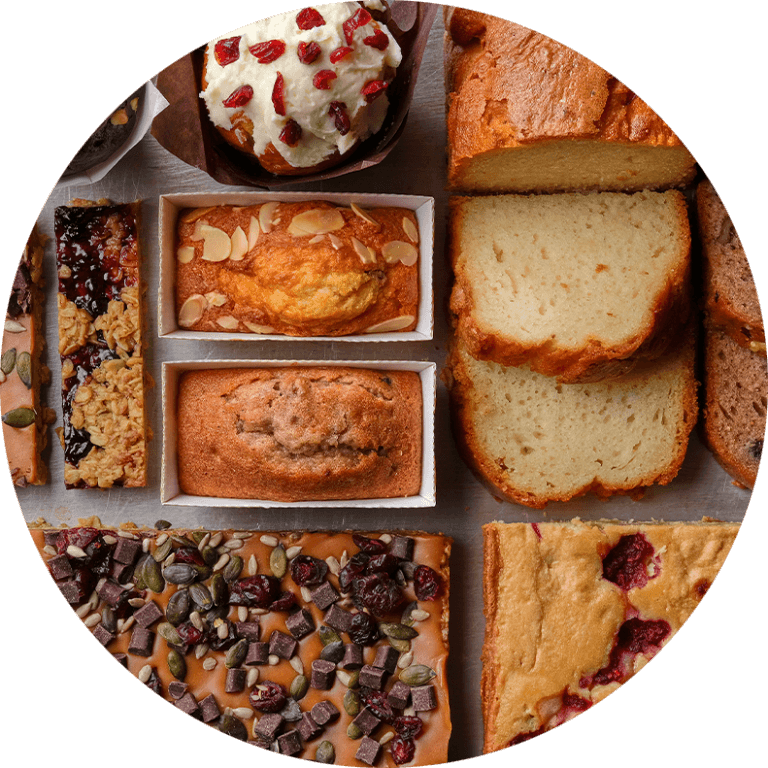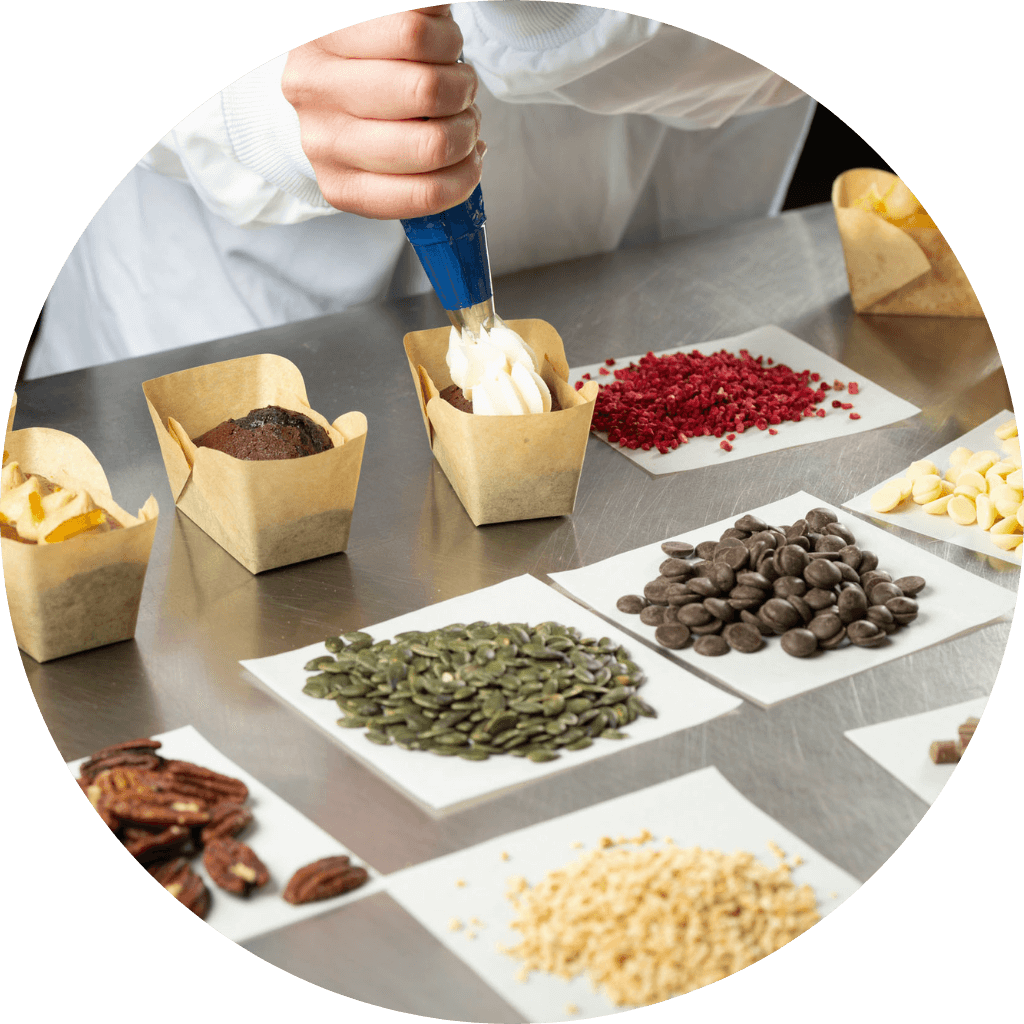 We understand that finding the right product for your coffee shops or cafes can be challenging, which is why we keep an eye on industry trends and develop off the shelf and bespoke cake options to deliver what your customers want right now; that's what sets us apart from other cake suppliers for cafes. With a huge variety of ever-changing wholesale cakes for coffee shops, we can work with you to develop products that are right for your brand. And with new seasonal flavours introduced regularly, we offer a relevant and tasty snack range for coffee chains all year round.
From pre-packed to ready to slice, ready baked or frozen so you can thaw and serve or bake them yourself, there are more than enough ways to grow your business in the way you want. We also have ready printed and white label bakery options, so you have the opportunity to make our products your own.
And no-one wants to miss out on their favourite coffee shop or cafe treats, so we provide vegan and vegetarian friendly wholesale cakes for cafes with our orders too.

If you like the sound of our wholesale cakes for your cafes or coffee shops and fancy sprucing up your menu, contact us today.
Sign up for exclusive wholesale offers: