A tempting range of wholesale traybakes, including bulk brownies, flapjack and rocky road
Whether you're looking for service trays, sharing slices or individual bars or bites, our wholesale traybakes offer a wide range of flavours and formats. Using tried-and-tested recipes over many generations, we have a variety of core flavours that are available with both branded and
white label bakery
options. With everything from bulk brownies to bulk millionaire shortbread, our wholesale traybakes are available ambient or frozen to thaw and serve.
Our range of wholesale traybakes
Individually wrapped and ready to serve wholesale bars, slices and service trays, our wholesale traybakes are available in traditional and on-trend flavours
Available ambient or as frozen traybakes to thaw and serve
We can offer our wholesale cakes in a wide variety of formats including wholesale brownies and bulk millionaire shortbread and flapjack, which offer tempting treats for your customers
High quality, high volume wholesale tray bakes delivered by our trusted network of distributors
Our own retail brands, ready-made to suit your customers' tastes
Options to make our bakes your own, to help you build your own brands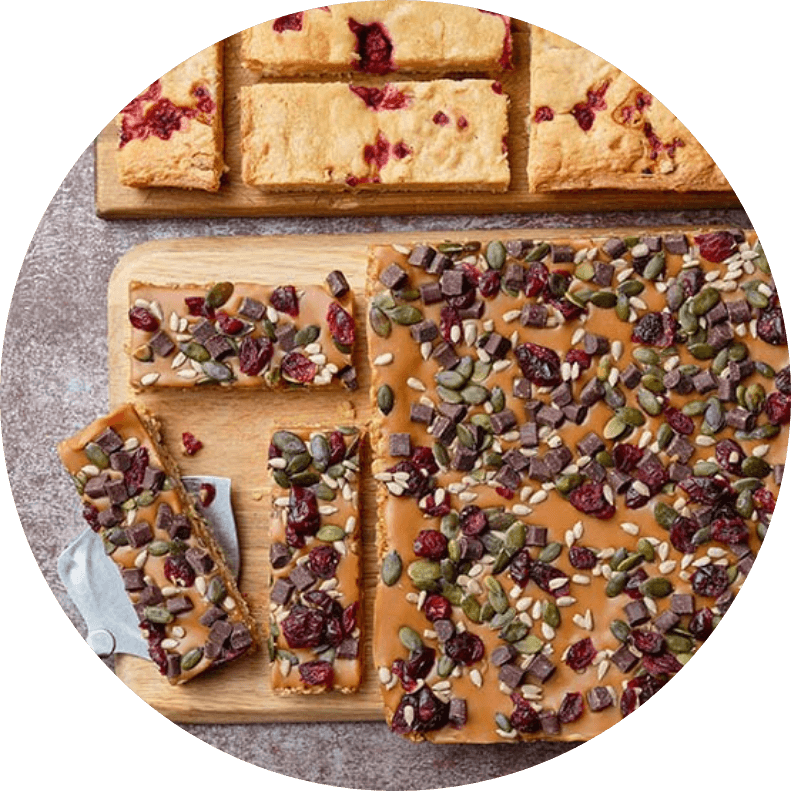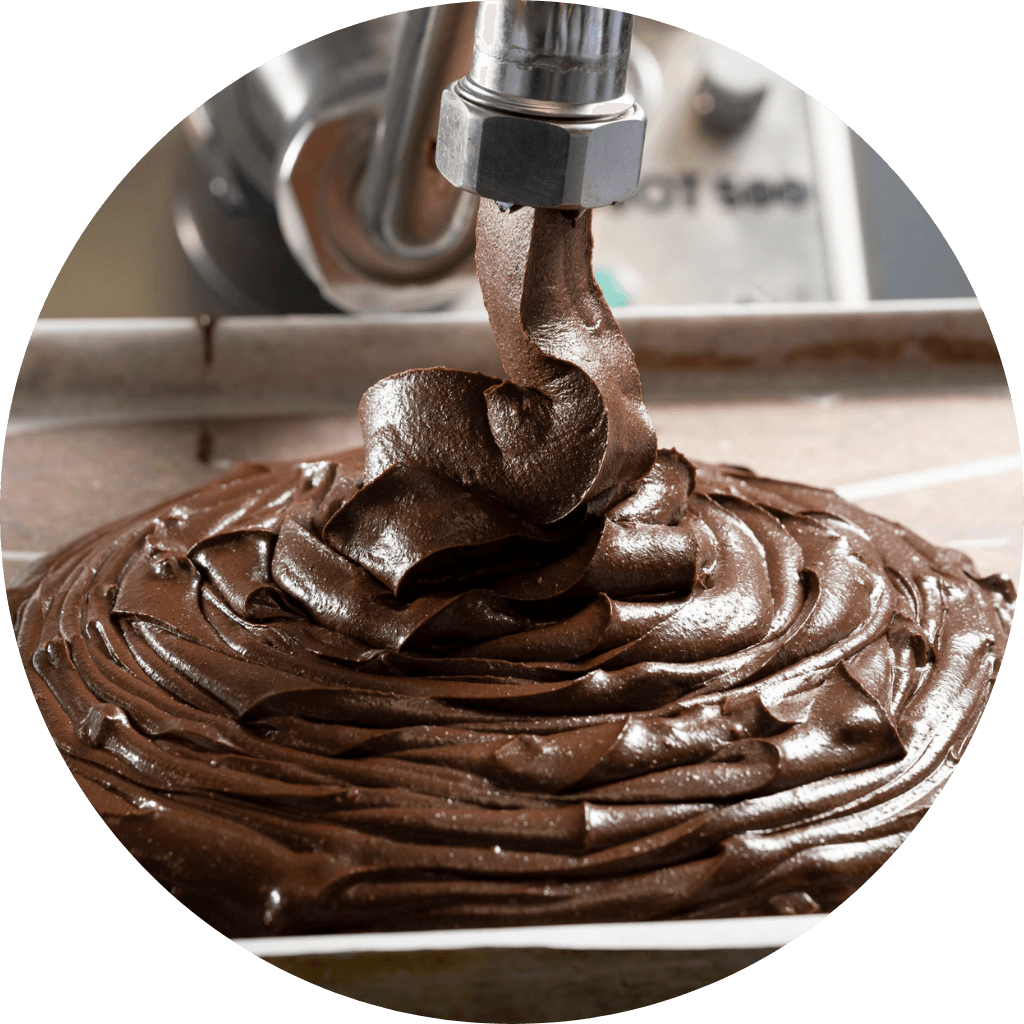 As a wholesale traybake supplier, we manufacture a range of traybake flavours including Belgian Chocolate Brownie, Bakewell Flapjack, Caramel Shortbread and Rocky Road, amongst others.
If you're looking for bulk brownies, flapjacks or other wholesale traybakes that replicate an existing recipe, or want something more bespoke to reflect seasonal changes and trending treats, our dedicated development kitchen team can work with you to understand your needs.
Whether some wholesale cakes for restaurants are required for a fresh desserts range, or you need wholesale cakes for cafes that are individually wrapped and ready to serve, branded or white labelled, we've got the products and expertise to deliver what you need.
And no one wants to miss out on their favourite desserts, so we provide vegan and vegetarian-friendly recipes with our traybake wholesale orders too.
Why partner with a wholesale traybake supplier like us?
Since 1890, our family bakery has baked sweet treats for customers, starting out as a small high street bakery supplier and now operating as a large-scale wholesale bakery manufacturer. Five generations later, we have raised our wholesale traybake game since our humble beginnings and now serve a wide range of ambient, fresh and frozen bakery supplies for retail, out of home, food service and wholesale customers across the nation.
We're a traybake supplier with creativity, insight and innovative ideas at the very forefront of everything we do, utilising our BRC Grade A, state-of-the-art commercial bakery. Our dedicated development kitchen team go the extra mile to replicate existing wholesale cake recipes, create bespoke flavours and formats and bake seasonal cakes and trending treats.
If you're interested in our wholesale traybakes, including our bulk buy brownies and flapjacks, for your business, please contact us today.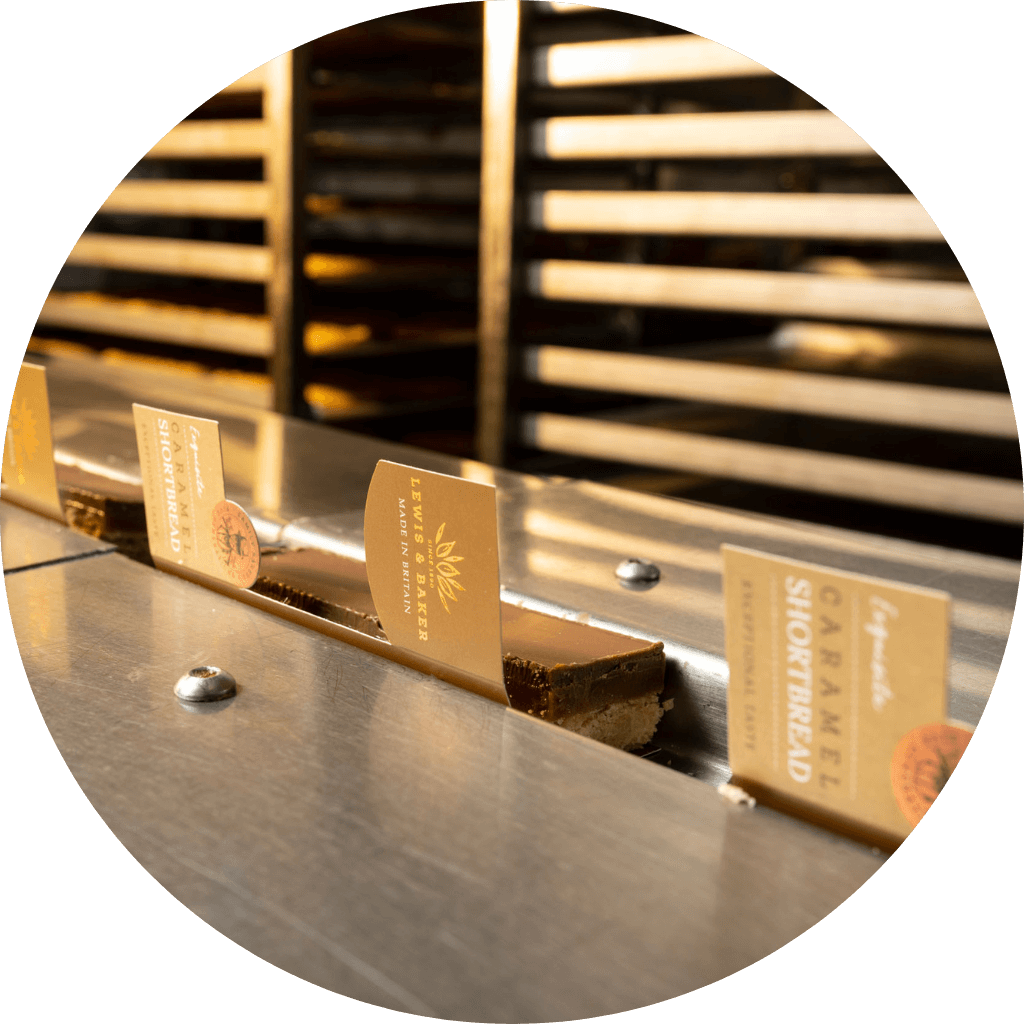 Sign up for exclusive wholesale offers: