Wholesale bakery providing sweet baked treats to delight your customers
Our wholesalers are more than just customers, they're our partners and are integral to helping us continue to develop a delicious and varied range of wholesale bakery products.
As a bakery supplier, we have been working closely with wholesalers for years, who all have the goal of boosting their own portfolio with high quality wholesale bakery items, and with our wholesale cakes and other bakery products we can help you offer the best goods to your customers.
Our commercial bakery range
Wrapped and ready to serve wholesale bakery sweet treats in traditional and on-trend flavours
High quality bakery suppliers, with high volume products delivered by our trusted network of distributors
Our own retail brands ready made to suit your customers' tastes
NPD and white label services to help you build your own brands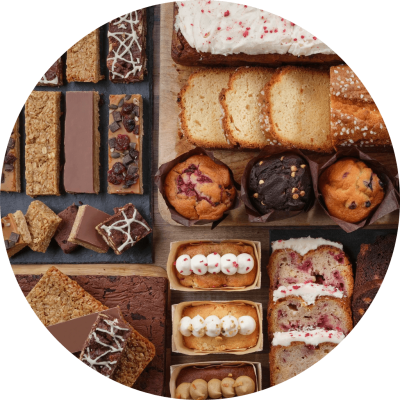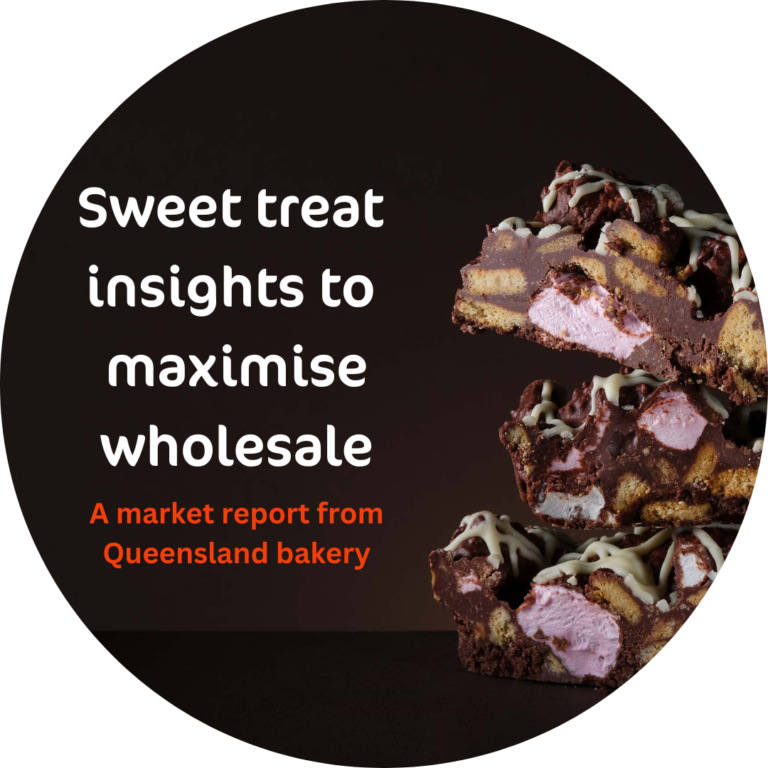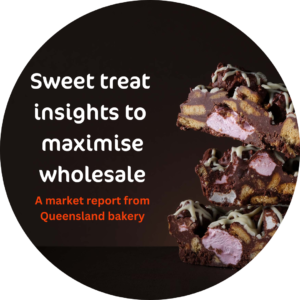 We keep a careful eye on the market, trends and your customers, to help you stay ahead of the competition. Our latest ebook uncovers the trends prevalent to the wholesale sector and explores: 
– Catering for our ever-changing world
– Three cultural trends that could be affecting your business 
– Why HFSS regulations don't have to impact your success
– Five on trend flavours and formats to super-charge your sales
– Five lifestyle trends to bring your business into 2023
– How we support businesses like yours
Endless options for your industrial bakery goods
As a commercial bakery offering everything from wholesale muffins to wholesale traybakes, wholesale loaf cakes and wholesale cookies, the options are endless for your customers. With new seasonal flavours introduced regularly, as well as white label bakery options, we offer a relevant and tasty range of wholesale cake supplies all year round.
Wholesale bakery NPD and innovation
As large commercial bakery suppliers, keeping your wholesale bakery range fresh and relevant all year round can be tough. Working closely with our multiple retail partners, we develop new wholesale bakery products in our BRC Grade A, state-of-the-art commercial bakery on a continual basis to ensure we meet the demands of a dynamic market. Whether you need a ready for retail bakery range or need an own brand of cake, flapjack or traybake tailored to your customer, we're an industrial bakery with the products and expertise to deliver what you need.
The perfect treats in all formats and flavours
Our sweet wholesale bakery treats come in all shapes, sizes and flavours, and in the perfect packaging to tap into your customers' needs; whether you're after wholesale cakes for restaurants, or looking for the best wholesale cakes for cafes, we've got you covered. And no-one wants to miss out on their favourite bakes, so we provide vegan and vegetarian friendly recipes with wholesale orders too.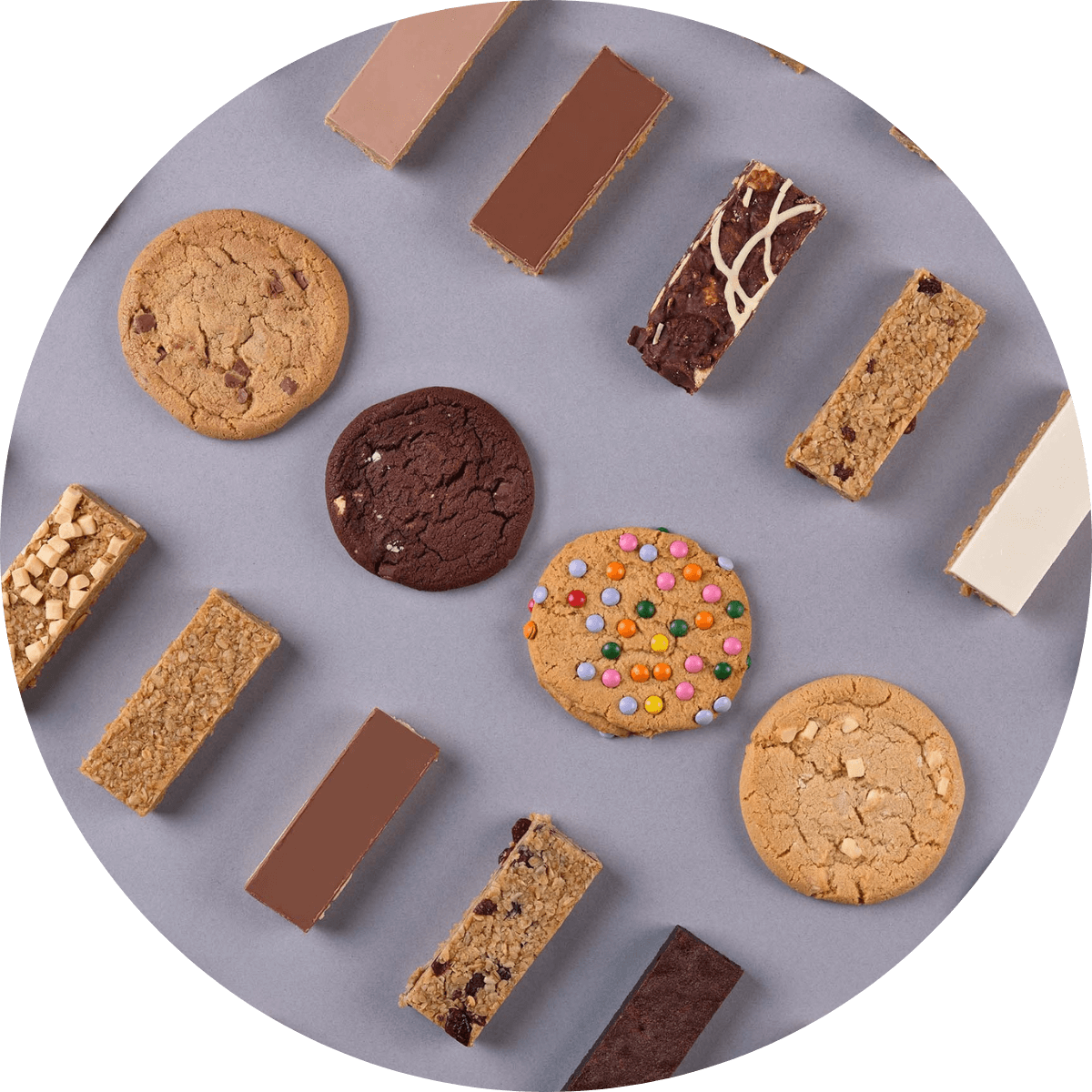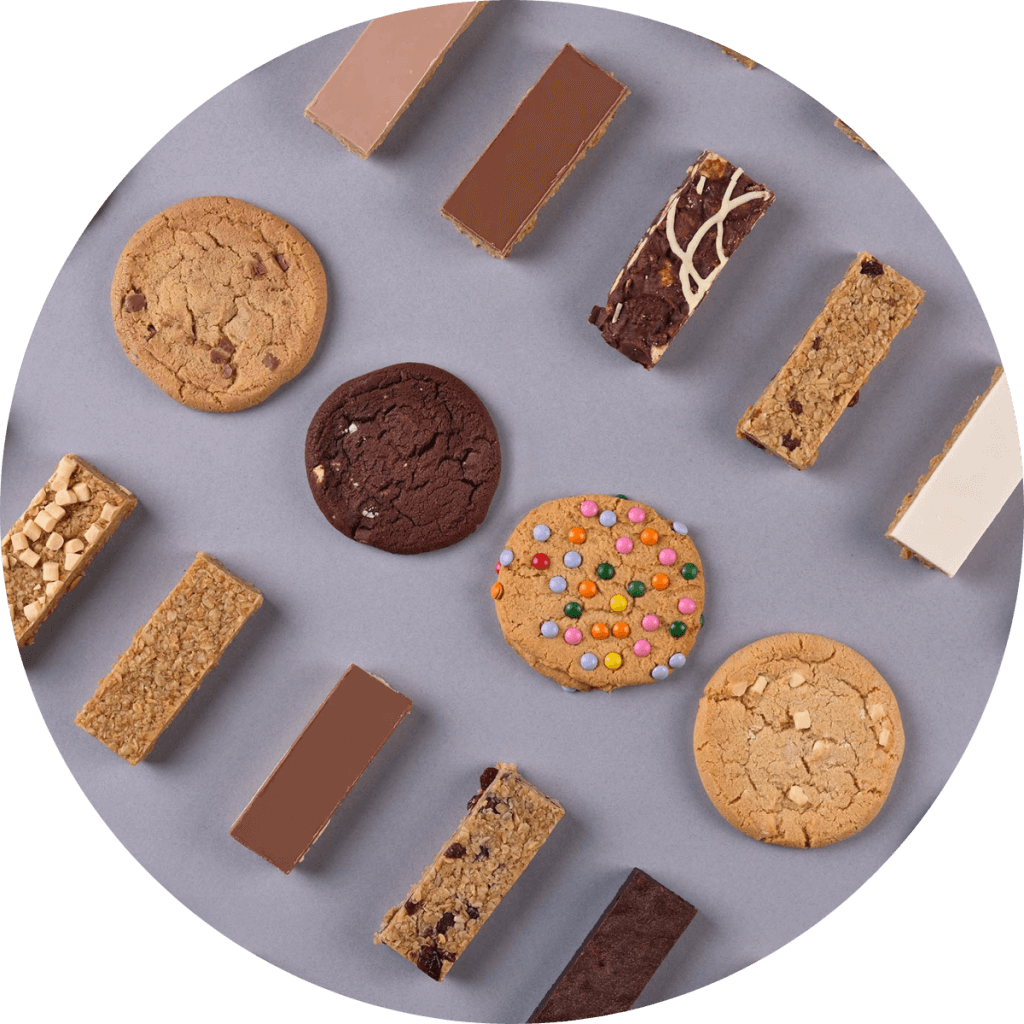 Why partner with a wholesale bakery like us?
By working with us for your wholesale sweet bakery product supply, you can get a whole host of benefits including:
Help with portfolio management – we review trends and evaluate what impact these can have on your offer, and we'll use this information to advise you as best as we can.
Access to market insight which we can share with you to help you and your customers
Advice on formats and product insights to help you grow and succeed
Dedicated dedicated development kitchen to create NPD with new and exciting products
Sign up for exclusive wholesale offers: