Working with dieticians to provide delicious desserts to Healthcare
Since 1890, we've been dedicated to supplying sweet bakery products for everyone to enjoy. Working in partnership with healthcare dieticians, we've created a range of desserts specifically for patients that meet the complex dietary and service needs of a healthcare setting.
Our passion lies in creating innovative and delicious baked treats to an ever-growing customer base within the healthcare industry. We make sure our products focus on meeting the nutritional targets whilst also providing the perfect pick me up for patients.
With a wide range of ambient desserts, we can provide solutions for all catering needs within the healthcare industry. From a variety of flavours to choose from, including chocolate, vanilla, toffee and lemon, there are options that allow a daily menu change. And with a minimum 4-week shelf life, our desserts help to prevent wastage, reduce challenges with freezer storage and save time with no need for thawing.
Working alongside dieticians to create this range of ambient desserts, we're able to provide energy dense products that meet nutritional targets and contain delicious ingredients that are soft, tasty and appeal to all ages.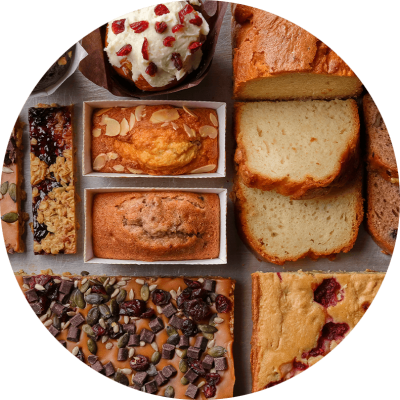 Sign up for exclusive wholesale offers: