Lunch Show 2022 - A Round Up of Events
We recently exhibited at the UK's multi-award winning and biggest event in the food to go sector, the Lunch! show, for the first time. If you haven't heard of Lunch! before, it's a dedicated conference for the food to go sector, showcasing new and innovative food and drink and the latest tech and packaging solutions all under one roof.
Here's five takeaways from our experience at the show…
1.     Vegan takeover
It's no surprise that vegan and plant-based diets are shifting from what once was a trend to now a consumer behaviour as the demand for high quality vegan food is increasing, and this was definitely noted amongst many exhibitors at Lunch. From companies like The Curious Vegan, a plant-based alternative foods company and Love Raw, a plant-based chocolate and snack bar company to dairy-free milk companies such as Moma and Minor Figures, there were vegan alternatives to most foods on every corner, which appeared to pique the interest from visitors at the show. It's great to see more catering options and formats from smaller companies, which will no doubt impact on the bigger companies, too.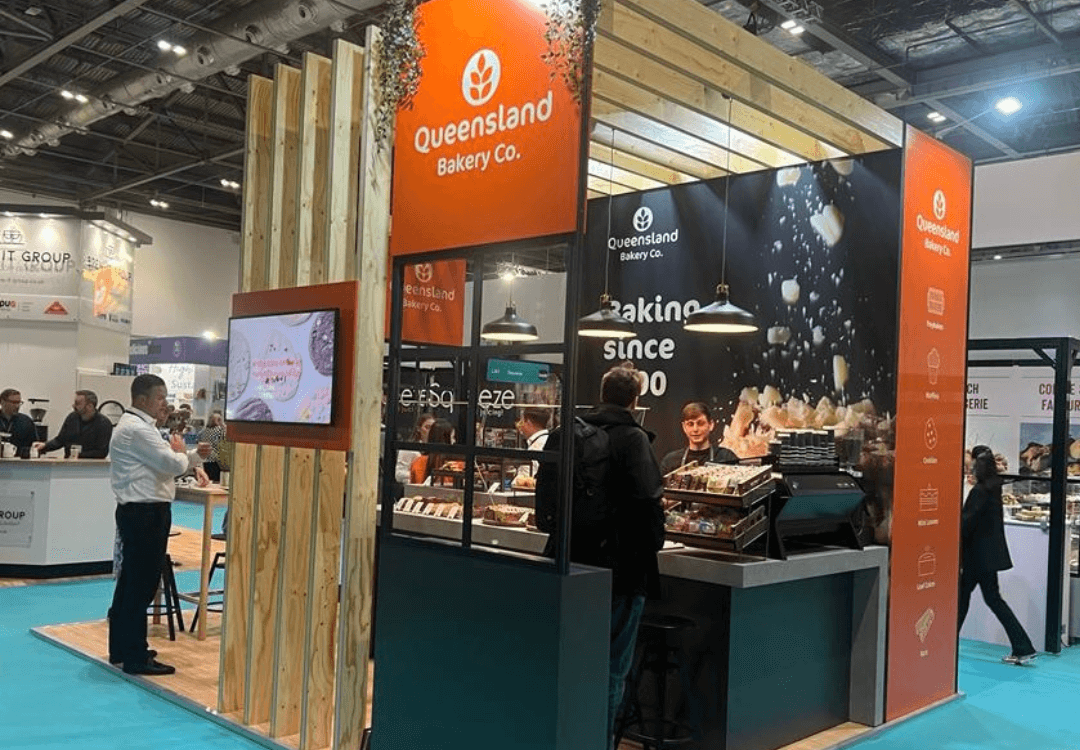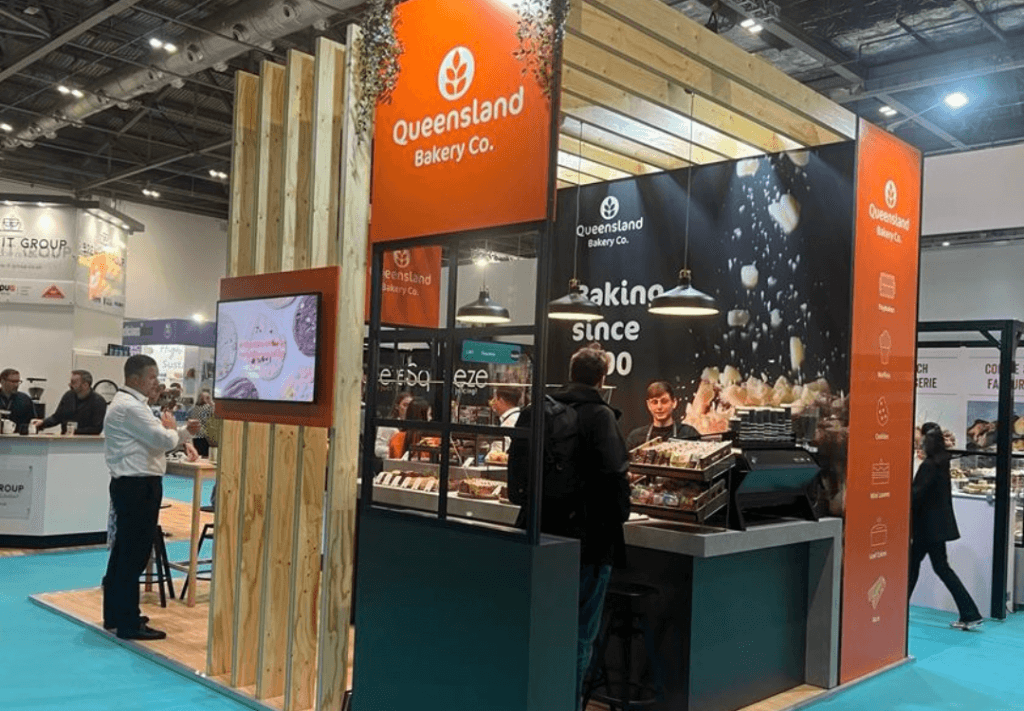 2.
Attraction
It's a no brainer that having an aesthetically pleasing stand will massively encourage visitors to your stand. We had the pleasure of seeing some great innovation on stands from the huge van on Fulfil's, to a tiki shack on Vita Coco's as well as many more. It was fascinating to see the brands that had fun with their designs both on and off stand. We saw walking brand mascots from Love Raw, and the Surreal team wearing sandwich boards stating 'Lunch! cancelled' as an quirky, yet impactful way to advertise their stand. It's safe to say brands at the event definitely weren't short of innovation
3.     New brands to the market
We noticed a whole host of new and upcoming brands at the event with great products coming to the market. One that caught our eye was Bridge Coffee Roasters, who have been coffee roasters for over 30 years but have recently launched their first retail-ready range of speciality coffees for consumers. Another brand that's new to the market is Da-Sh Water, a flavoured sparkling water business that use real, misshapen fruits that others say no to, to infuse in their drinks. By using the misfits in the fruit world, they're fighting food waste and creating nutritious flavoured water. Events such as Lunch! are a great way to showcase new brand and product developments to gain consumer interest and opinions.
4.
Sampling
Not only was it great to see (and test) the many samples offered by brands on their stands, just like we were doing with our sweet treats, it was also interesting to see how many brands wanted to offer other stands their products on the day. Nobl Thirst, an eco-friendly water bottle supplier, were one of the many that were making sure all the exhibitors were stocked up with refreshing water throughout the day. A great tactic from both angles!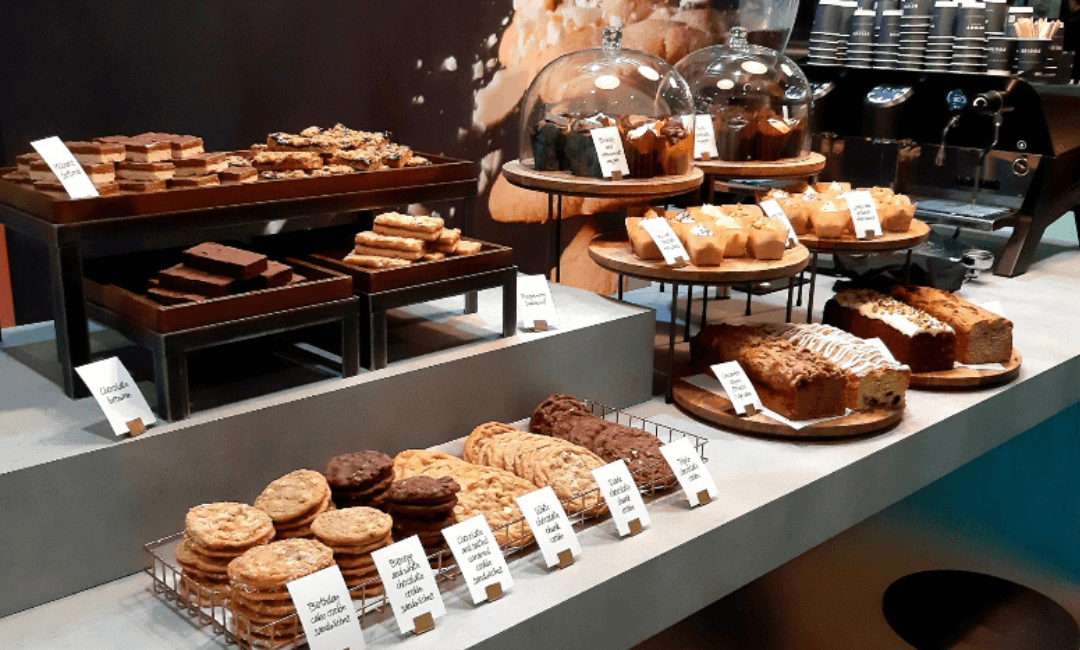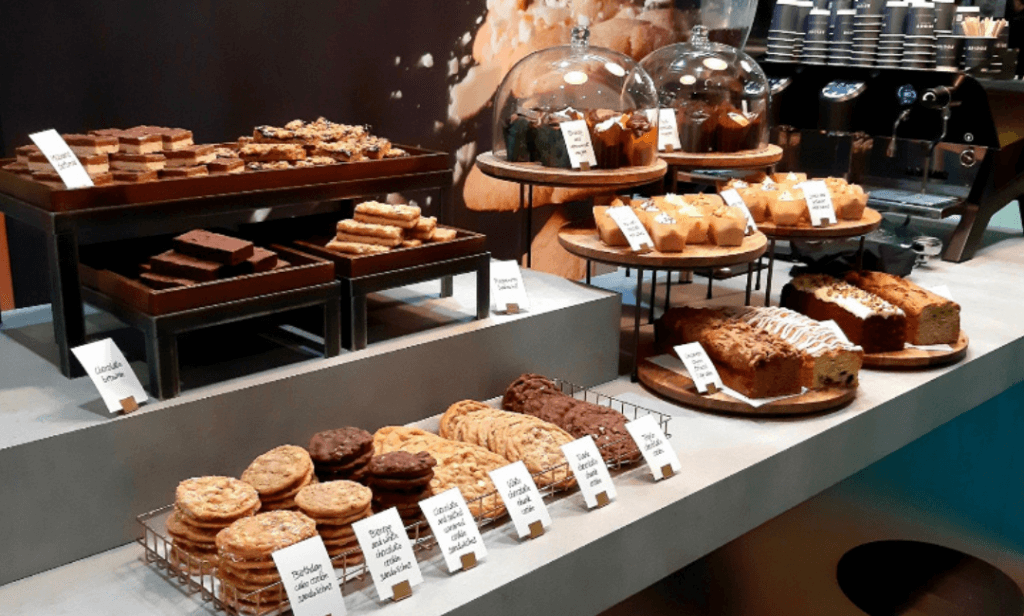 5.
New product development and innovation

On our stand, we showcased a number of products from our range, along with some new products that are currently under development. On display were our cookie sandwiches that are currently being tried-and-tested, which gained lots of interest at the event, most likely due to the newness and trending status of these sweet treats. Additionally, the event hosted their 'Innovation Challenge' which involved brands showcasing their new product developments to be up for the chance of being awarded 'Gold', 'Silver' and 'Bronze'. We were particularly impressed with ChicP – Organic Hummus and Falafel Snack Pack, a nutritious and sustainable dip company which won a Gold award, and Peak Mood Drinks – Peak Rise – Pink Grapefruit Mint drink, an all-natural beverage which specialises in creating drinks to reenergise and drinks to calm the mind, that won a Silver award. It was great to see so many innovative products on the market, and is definitely something to look out for in the future.

We had a great time at the Lunch! show this year, displaying our vast range of sweet treats, including some new baked goods, and meeting new and current clients. The team at Queensland Bakery Co. can't wait to start prepping again for next year's event.